►

Petits hotels en Ecosse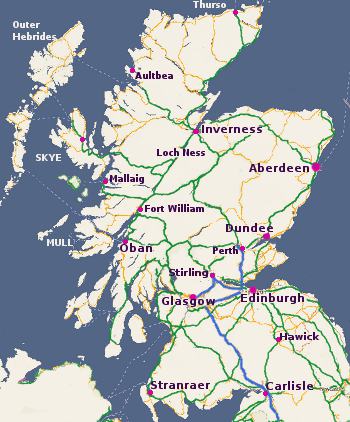 Scotland
A choice of independent hotels for all budgets
Selected small hotels you'll
enjoy
staying in
The
i

H

i UK independent hotel guide
is a directory of small independent hotels offering a calm and relaxing environment to travellers, for holidays, business visits, or short breaks.
Priority is given to listing hotels offering good value for money, and a friendly welcome.
iHi welcomes
suggestions
from travellers and hotel owners.
£
? On small screens, see
below
for key to symbols used
Scotland / Borders and Lowland Scotland
Hotels in the Scottish borders
Scottish Borders - Selkirk




£

The

County hotel

*** is an old coaching inn on the market square in Selkirk, a quiet small town in the Borders. Friendly comfortable hotel with bar and restaurants, and best Scottish hospitality. Other restaurants close by. Cheap by UK standards, and top value for money.

Scottish Borders - Near Eyemouth (east of Edinburgh)




£

the Craw Inn, Reston Five spacious rooms in this old village inn just a mile off the main A1 Newcastle to Edinburgh highway,. 25 minutes north of Berwick on Tweed. Friendly atmosphere, and restaurant serving local produce from the land and local seafood. Traditional bar, good value for money.
Hotels in central Scotland
Scotland / Highlands and Islands
Mainland Scotland
Hotels in the Western Isles
Hebrides, Isle of Mull,


The Ardachy House hotel is a small reasonably priced hotel in a remote location on Mull. The hotel looks south over the deserted sands of Ardalanish Bay and beyond to the Hebridean islands of Jura, Colonsay and Islay. A destination for those who want to get away from it all.

Hebrides, Isle of Skye,




€€€

Kinloch Lodge Hotel and Restaurant **** An intimate small hotel with 15 rooms, located on the waters edge on the south coast of Skye. This former 17th century hunting lodge, standing in its own grounds, is now a four star hotel boasting a Michelin starred restaurant. A warm and friendly welcome is guaranteed.
Free hotel listings with iHi - strictly for independent hotels and guest houses
Recommend
a good and calm independent hotel or guest-house in France, Spain, Italy or the UK. See
listing information
Hotels in the Scottish Highlands


The Scottish Highlands are a sparsely populated area, with limited hotel resources. This is particularly the case in northwest Scotland, where hotels cannot easily cope with the tourist influx in the busy summer months, and may get booked up very early on.
Advanced booking is often essential;
and to be sure of getting what you want, very advanced booking is recommended.
Character, quality, value
. The iHi directory is a selection of
hotels chosen with care
. The directory includes mostly quiet hotels with character offering good value for money, a selection of country hotels and town hotels, away from busy streets. For Scotland, iHi offers a carefully selected choice of good-value hotels, near the main tourist destinations and also in some quite remote spots in the Scottish Highlands.
For more general information on discovering Scotland, see
Scotland
on About-Britain.com
Price guide and key

All
hotels listed on iHi offer good or reasonable value compared to other hotels of similar quality in their area .
£
- Relativelmy cheap hotels : very good value for money.
£££
Rooms for two usually over £100 / 130 € a night.
►
Hotels with no price information are generally in between.
Pub / inn accommodation, the traditional British inn.
Hotel in a rural location.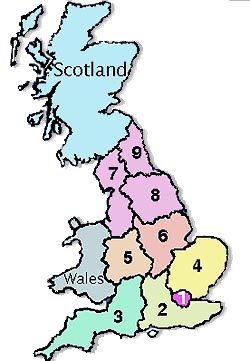 Reservations / booking.
iHi is an information website, not a booking platform. To check prices and make bookings, you will leave iHi and be taken either to a hotel's own independent website, or to our partners
Hotels.com
and
Booking.com
where you can book and pay in English or in your own language. iHi has no booking software and takes no part in any booking process between third parties.
While Booking.com and hotels.com guarantee unbeatable rates, many smaller hotels have a fixed rate for their rooms, meaning that visitors will get the best rate whatever way they choose to book.
Cancellation, deposits and payment:
In most cases the online booking sites with which iHi is partnered allow free cancellation and do not require payment in advance. A credit card is normally required to secure a booking as a guarantee for the hotels in case visitors book a room but do not show up. In most cases, guests will pay the hotel on arrival or on departure, according to each individual hotel's policy..