Out and about in the south of England
This page of the iHi directory covers southeast and central southern England, from Kent in the east fo Hampshire, Buckinghamshire and Oxfordshire in the west. It includes some very attractive rural areas, many of which have good rail links to London, for tourists and visitors who want to be within striking distance of the big city, or those who are looking for easily accessible rural breaks from the city.
The area includes the South Downs national park and the New Forest national park, as well as some beautiful rural areas in Kent - known as "the garden of England" - the Chiltern hills to the west of London, and the eastern side of the Cotswolds. It is crosssed from west to east by the valley of the river Thames, and contains many historic towns and cities including Canterbury, Rye, Chichester, Southampton Winchester and Oxford, all of which are worth a visit in their own right.
The area is well served in rambling and hiking trails, including the South Downs Way national trail, which runs from Eastbourne to Winchester, and the south-east coast path, which runs most of the way alont the coast from Kent to Southampton. It is also popular with cyclists, and there are plenty of cycling trails, including dedicated cycleways and waymarked cycle itineraries.

Price guide and key


All

hotels listed on iHi offer good or reasonable value compared to other hotels of similar quality in their area .

€

- Not too expensive: very good value for money.

€€€

(London scale) Double rooms usually over £120 / 150 € a night.

€€€€

(London scale) Double rooms usually over £250 / 300 € a night..

►

Hotels with no price information are generally in between.

Pub / inn accommodation, the traditional British inn.

Hotel in a rural location.

P

Free parking (City locations only - elsewhere free parking is the norm).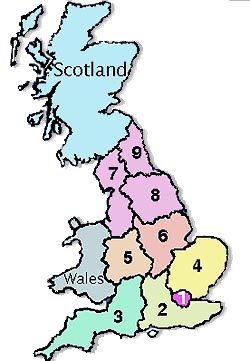 By clicking for more information on a hotel, you will be taken either to the hotel's own website, or to its page on an online booking portal, where you can book directly online in English. For this purpose,
iHi
works in partnership with leading booking portals
Hotels.com
and
Booking.com
While Booking.com and hotels.com guarantee unbeatable rates, many smaller hotels have a fixed rate for their rooms, meaning that visitors will get the best rate whatever way they choose to book.
Cancellation and payment:
In most cases the online booking sites with which iHi is partnered allow free cancellation and do not require payment in advance. A credit card is normally required to secure a booking as a guarantee for the hotels in case visitors book a room but do not show up. In most cases, you will pay the hotel on arrival or on departure, according to each individual hotel's policy..
Website texts and photos copyright Independent-hotels.info except when otherwise indicated. Photo top of page photo by Grassrootzsgroundswell - licenced Creative commons