Good small hotels - a selection of Independent hotels with character
2021
► Covid-19 INFORMATION

-

SUMMER 2021

. France is again open for tourism, and hotels are back in business
The wearing of

facemasks

is compulsory on public transport throughout the country and in many other locations, so visitors must come equipped or else be ready to buy facemasks on arrival. Visitors from other EU countries who have been fully vaccinated can enter France without restriction so long as they have obtained their official E.U.Vaccination Passport. UK visitors must have their NHS Covid certificate. Note that covid related identity requirements may change at very short notice in the light of changing infection rates, new variants, or changing government policy
Tourism levels are significantly down compared to recent years, meaning that for tourist sites and attractions that are operating normally again, there is much less waiting to get in.

Social distancing

is obligatory or else highly recommended in all public places, with a minimum distance of 1 metre in queues or lines and in all places open to the public.

French hotels with character you'll enjoy staying in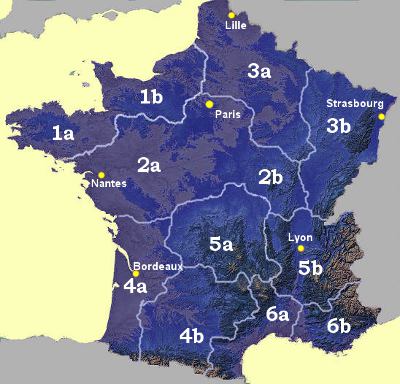 From
budget hotels
to
boutique hotels
– even château hotels – enjoy the real France, discover a careully selected choice of small French hotels with character and a friendly welcome.
Finding and choosing a hotel
Select any area on the map or from the list of areas left or below.
Trying to find and book the right hotel
for your stay or an overnight stop in France can be a daunting task.
The total number of hotels in France in early 2019 was 17,720 – and in addition to that, there are thousands of
Bed and Breakfasts
,
gites
or other forms of tourist accommodation.
To visitors used to seeing the inevitable Ibis, Campanile and other chain hotels in almost any French town or city, it may come as a surprise to learn that in actual fact, the large majority of hotels in France, some 83% of them, are independent hotels ; and most of these are small hotels. The average size of an independent hotel in France is 26 rooms.
The trouble is that the big hotel chains have a vastly superior presence when it comes to advertising, and they also tend to site their properties in strategic and visible locations. Conversely, most independent small hotels are in less eye-catching locations, few have the budget to do massive advertising, so finding them and realising how many of them there actually are, can be a hard task.
However there are many advantages to be had from going for independent hotels. As well as the choice (there are four times more independent hotels than chain hotels in France), there is the variety, the fact that independent hotels tend to be small hotels, run by local people, and a distinct price advantage. According to tourism consultancy Coachomnium.com, room rates in independent hotels in France are on the whole 18% - 20% less expensive than in chain hotels – which may be seen as a very good reason to choose an independent hotel.

Independent-hotels.info
The
i

H

i
- Independent-hotels.info selection is
quite independent
: unlike many other directories, hotels
cannot
just pay to be listed or featured with Independent-hotels.info.
i

H

i France
lists only small hotels that meet a range of
quality and price criteria
, good quality good value hotels for independent and discerning travellers.
The iHi criteria:
Location: iHi

has sought out wherever possible small hotels in attractive locations, away from noisy main roads. There are hotels in rural France, in small French towns, and even in or around French cities; for hotels in urban locations, iHi gives priority to hotels in quiet quarters, on side streets or on roads with little night-time traffic.

Character

: most of the small hotels listed in the iHi independent hotel directory are in period or traditional buildings, converted farms or chateaux, old coaching inns, or classic town houses in regional style. A few modern hotels are included, when these are the best options available for a given location or area.

Welcome

: iHi editors have read through thousands of verified hotel reviews, to include only hotels where many travellers have reported friendly, helpful and welcoming staff.

Value

: iHi has selected hotels offering good value for money. Good value hotels are not necessarily cheap hotels; they are hotels whose prices are competitive or low compared to other hotels of similar standing in the same area. Some - a few - of the hotels listed in this directory are cheap - but travellers wanting essentially to book cheap hotels should realise that cheapness usually comes at a price.... And that the price of cheapness is either poor quality, small rooms, characterless hotels, or other downsides that will ensure that a hotel is not listed with iHi.
To be listed on iHi France, a hotel must rank well on at least
three of the four above criteria.
To book rooms, you will be directed either to a booking portal offering the best rates avaialble, or in some cases directly to the hotel's own website. While most hotels now use booking portals, some do not - but this is not a reason to be excluded from the iHi directory if criteria are met.
French hotel classification - The official hotel star rating:
Hotels range from five-star to one-star; there are also unclassified hotels and upscale B&Bs. In the French hotel ranking system, stars used to be awarded essentially in function of the amenities and services provided, not the state or nature of those amenities, so were not always the best reflection of a hotel's quality . The current system introduced in 2009 has gone some way towards correcting this, but even so the system still leaves a fair number of hotels over-classed, and others underrated, specially in the two-star to three-star categories. And since hotels pay certain taxes and charges in function of the number of stars they have, it is not unusual to find hotels , specially small independent hotels, whose star ranking clearly underestimates quality of service provided.
In addition, in 2018 some 30% of all French hotels did not bother to obtain an official star ranking. With quality labels and rankings being offered by a range of online booking sites, travel guides and other media, and being generally provided free of charge as a user service, the official star ranking is no longer the perceived gld standard that it used to be..
Free hotel listings with iHi - strictly for independent hotels

Recommend a good and calm independent hotel in France, Spain, Italy or the UK.
If you run or have stayed in a small independent hotel that you think ought to be in this directory, contact iHi with details.
iHi welcomes suggestions from travellers and hotel owners.


Maximum size

(discretionary) : 40 rooms. City hotels: acceptable up to 75 rooms. No chains. Only independent establishments or hotels belonging to very small independent chains. Membership of a voluntary chain or independent hotels, such as Logis de France or Inter Hotels, is no problem.


Hôteliers: Inscrire un hôtel indépendant à iHi :

Consultez nos conditions d'inscription d'hôtels indépendants.

Ne soumettre que des établissements indépendants, bénéficiant d'un cadre calme et agréable. L'annuaire iHi - France accepte des établissements indépendants appartenant à des chaînes d'indépendants, comme Logis de France.
Attractive classic hotel accommodation in France
The Small hotel experience: discover the diversity of France.
France is a large country; and while hotels belonging to the main chains are liable to be virtually identical from Calais to Carcassonne and from Strasbourg to Brest – with perhaps a few token gestures to regional traditions – small independent hotels, specially rural hotels, are much more likely to be places that reflect local styles, local traditions and local cuisine. Small hotels in Brittany are Breton, and often run by Bretons; small hotels in Alsace are very different, more similar to those in Germany on the other side of the Rhine, than to those on the other side of France, or even to the kind of small independent hotels you find in the Loire Valley or the mountains of central France. As for the south of France, small hotels in Provence and Languedoc generally have all the flavour of their Mediterranean areas. In brief, the independent hotel experience is something that is anchored in "le terroir", the essential lifestyle and traditions of the French regions.
Going further:
Guide to the regions of France
Types of small hotel and guest accommodation in France.
As in other countries, guest accommodation in France comes in different forms. While hotels provide the lion's share of the market, other guest accommodation is avaialble in the form of
gites
(holiday cottages),
Bed and Breakfast
, and other forms of collective accommodation such as
Villages de vacances
. The word "pension", meaning lodging house or guest house, has more or less fallen out of usage.
To be classified as a hotel and eligible for a star ranking, a hotel in France must have at least seven rooms. Smaller establishments, most of them independent, can be defined as "hotels non classés" or as "chambres d'hôtes" (B&Bs); voluntary schemes for classification of these exist, but many owners do not bother as the schemes are costly and the advantages unproven.
For similar reasons, some hotels prefer not to apply for the maximum number of stars to which they are entitled, judging that the costs incurred by the additional star are not likely to be offset by greater occupancy and more income – which in a way makes a nonsense of the whole idea of classification. However, this is a phenomenon specific to independent hotels, and notably to small independent hotels, not to the French hotel industry in general.
Boutique hotels and more:
While the term "boutique hotels" is usually applied to rather chic small city hotels with character, normally with at least three stars, the

i

H

i

directory includes plenty of two-star hotels offering similar qualities in a simpler and less expensive form – boutique hotels at more affordable rates.