The Heart of England - the English Midlands and East Anglia.

The centre of England, between the Welsh marches and the Norfolk Broads, is the heart of the country . Apart from the West Midlands and the Nottingham - Derby - Leicester areas, it is largely rural, and an area with a fabulously rich heritage, including some of England's finest country houses and mediaeval fortresses, great old cathedral cities such as Worcester, Lincoln, Ely and Norwich - plus the tourist hotspots of Stratford on Avon and Cambridge. It is an area that gave us Robin Hood and the Industrial Revolution, both of which are remembered today by some of the region's many fascinating heritage tourist attractions.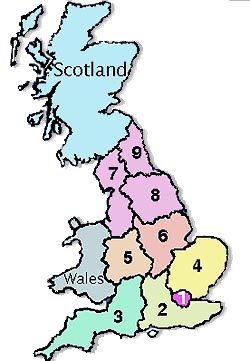 Other regions
►
Click any link for more details and online booking either on the hotel's own website or on an online booking portal such as our partners
Booking.com
or Hotels.com
While Booking.com and hotels.com guarantee unbeatable rates, many smaller hotels have a fixed rate for their rooms, meaning that visitors will get the best rate whatever way they choose to book.
Cancellation and payment:
In most cases the online booking sites with which iHi is partnered allow free cancellation and do not require payment in advance. A credit card is normally required to secure a booking as a guarantee for the hotels in case visitors book a room but do not show up. In most cases, you will pay the hotel on arrival or on departure, according to each induvidual hotel's policy..
Photo haut de page: creative commons photo par David Merrett