The North of England
While the North of England is famed for its great industrial cities, such as
Manchester, Leeds, Sheffield, Newcastle on Tyne
and
Bradford
, much of the area is made up of sparsely populated moorland and mountain. Among the most popular wild areas of the North of England are the
Lake District,
the
Yorkshire Moors
, and the
Peak district
- all of them popular with hikers, ramblers and outdoor enthusiasts. Away from the industrial areas and cities, there are many quaint villages and market towns, and some breathtaking scenery to be enjoyed.
Price guide and key

All
hotels listed on iHi offer good or reasonable value compared to other hotels of similar quality in their area .
€
- Not too expensive: very good value for money.
€€€
Rooms for two usually over £100 / 130 € a night.
►
Hotels with no price information are generally in between.
Pub / inn accommodation, the traditional British inn.
Hotel in a rural location.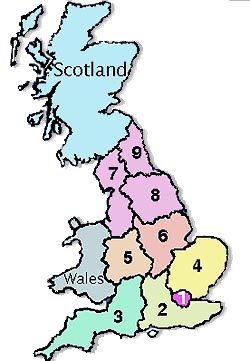 By clicking for more information on a hotel, you will be taken either to the hotel's own website, or to its page on an online booking portal, where you can book directly online in English. For this purpose,
iHi
works in partnership with leading booking portals
Hotels.com
and
Booking.com
While Booking.com and hotels.com guarantee unbeatable rates, many smaller hotels have a fixed rate for their rooms, meaning that visitors will get the best rate whatever way they choose to book.
Cancellation and payment:
In most cases the online booking sites with which iHi is partnered allow free cancellation and do not require payment in advance. A credit card is normally required to secure a booking as a guarantee for the hotels in case visitors book a room but do not show up. In most cases, you will pay the hotel on arrival or on departure, according to each individual hotel's policy..
Website texts and photos copyright Independent-hotels.info except when otherwise indicated. Photo top of page courtesy of the Swan Dob Cross