A carefully chosen

independent

customer-led selection of good value hotels with character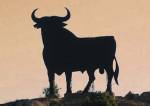 This hotel selection is

quite independent
: and listing with iHi is not open to all independent hotels - far from it.
Unlike most directories, hotels
cannot
just pay to be listed or featured with Independent-hotels.info.
i

H

i
lists only independent small hotels - and in the case of Spain - some hotels from small chains that respect the individuality of each hotel. To be listed, all hotels must meet a range of
quality, location and price criteria
, good quality good value hotels for independent travellers.
For Spain,
iHi lists come hotels belonging to small independent chains, for the simple reason that in quite a few Spanish towns, there are no completely independent hotels meeting the iHi criteria; and rather than offer travellers no hotels at all in these towns, iHi considers it to be more useful to list the small hotels that come nearest to meeting criteria, even if it is the chain or grouping that is independent, not the hotel itself.
The iHi criteria:
Location: iHi

has sought out wherever possible hotels in attractive locations, away from noisy main roads. There are country hotels and town hotels, most of the latter in side streets or on roads with little night-time traffic. Though a word of warning here; Spanish towns and cities are, almost by definition, noisy places on warm evenings. At the end of day, when work is over, Spain lives outdoors - and in cities, that means in the street, where the noise of voices continues to echo off the walls until - sometimes - the small hours.

Character

: most of the small hotels in the

iHi

independent hotel directory are in period buildings, converted farms or haciendas, old inns, or classic town houses. A few modern hotels are included, when these are the best options available for a given location or area.

Welcome

:

iHi

editors have read through thousands of hotel reviews, to include only hotels where many travellers have reported friendly, helpful and welcoming staff.

Value

:

iHi

has selected hotels offering good value for money. Good value hotels are not necessarily cheap hotels; they are hotels whose prices are competitive or low compared to other hotels of similar standing in the same area. iHi includes a number of "hostales" as well as hotels.
To be listed on iHi , a hotel must rank well on at least three of the four above criteria.
To book rooms, you will be directed either to a booking portal offering the best rates avaialble, or in some cases directly to the hotel's own website. While most hotels now use booking portals, some do not - but this is not a reason to be excluded from the iHi directory if quality criteria are met.
List a hotel with iHi - strictly for independent hotels
See
hotel listing information
and options
Useful information about Spanish hotels.
The Spanish hotel classification system
The classification of Spanish hotels runs from five stars to no stars. The Spanish, as a nation, enjoy good quality hotels, with the result that even in small Spanish towns one may come across exuberant four-star or even five-star hotels of the kind that one would not find in many small towns in France or the UK.
Hostales are not hostels, but small guest houses, with normally no more than ten rooms; in most cases, they are run by live-in owners. Classifications for hostales exist, but vary according from province to province. In some provinces the classification of hostales runs from zero to three stars; in others only to two stars. With some hostales, star ranking is inappropriate, since it is based on amenities rather than on the unquantifiable convivial qualities that can be more easily found in small establishments than in big hotels..

More information on our

FAQs page