Central Spain - Aragon, Castile & Extremadura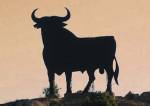 If there is such a place as "the real Spain", then much of it must lie in the centre of this great country. This is Spanish Spain, the vast dry plateau and mountains of central Iberia known as the Meseta, the land of Don Quixote and Cervantes – and also the part (with the exception of Madrid) less frequented by foreign tourists. Central Spain is a great empty upland, dry and cool in winter, dry and hot in summer. It is a land dotted with hills and plains and a few cities, several of which are UNESCO world heritage sites. The historic heritage of cities such as Leon, Salamanca, Avila, Caceres, Toledo and others, is just part of the attraction of this quintessentially Spanish part of Spain..
Click here to discover
real Spain: travel, tourism and Spanish life
The
i

H

i SPAIN independent hotel guide
lists small hotels with character, hotels and other guest accommodation offering a quiet and relaxing environment to travellers. In Spain, the iHi guide includes a variety of friendly and authentically Spanish hotels ranging from small "hostales" - generally offering great value for money - to luxury boutique hotels, including some specifically ecofriendly or green hotels.
Secure booking
i

H

i
works in partnership with
Hotels.com
(part of Expedia) and also with
Booking.com
in order to offer online booking in English at best Internet rates. However some hotels listed in this directory do not use booking sites, and must be booked directly with the hotel by email or telephone.
Online booking generally requires a credit card in order to secure a reservation; generally speaking, payment will not be debited in advance of your stay, but made directly to the hotel on departure or on arrival.
By clicking for more information on a hotel, you will be taken either to the hotel's own website, or to its page on an online booking portal, where you can book directly online in English or many other languages. While online booking portals guarantee the best online rates for hotel booking, many small independent hotels have a policy of fixed room rates that will be the same however the booking is made.
i

H

i
is a travel information website and not a travel agency. Information is provided by hotels and online booking sites in good faith, and iHi is not involved in any transaction or reservation conducted between third parties. However as an affiliate iHi may receive a small commission on bookings made through an online booking site; this commission ha no effect on the price charged to the visitor.
For more information on booking procedures,
click here
List a hotel with i

H

i
Recommend a good and calm independent hotel or guest house in France, Spain, Italy or the UK.
If you run or have stayed in a small independent hotel that you think ought to be in this directory, contact iHi with details. Send your email to admin "at" independent-hotels.info
Maximum size: 40 rooms, or slightly more in urban locations. Given the structure of the hotel industry in Spain, and the lack of truly independent character hotels in a number of historic city centres, the iHi Guide for Spain includes some hotels that belong to small chains specialising in distinctive urban hotels .