Small hotels with character in southern Spain
Petits hôtels au sud de l'Espagne

Map marker key (click any marker for details)
Other mid range hotels.
Good value for money - hostal or inexpensive hote
Good or very good value upscale hotels
Rural hotel - mid- range or economy
Locality with more than one suggested hotel.
Symbols and price KEY
/ Légende
€
- Not expensive : good value for money.
Bon rapport qualité/prix
€€€
Cheapest rooms generally at least 150 € per night. . Not for travellers looking for budget accommodation.
►
Hotels with no price marker are in between.
Rates may vary according to season.
Other symbols
Hotel with swimming pool /
avec piscine
Hotel by the sea /
au bord de la mer
Hotel in a rural location. /
cadre rural
Environment-friendly green hotel -
hôtel vert
-
Small hotels in Andalucia
a) Coastal Andalucia
b) Inland Andalucia
Small hotels in

Murcia
Parque Natural Sierra Espuña, Murcia,
Bajo el Cejo - Guest House Just an hour inland from the seaside at Mazarron, this three star guest house is located in the heart of a regional park. The buildings have been lovingly and painstakingly renovated to provide a great base for hiking, mountain biking, or enjoying the wild scenery or the pool. Excellent reviews except from people who don't like steep tracks.
i
H
i - Independent-
H
otels.info
From budget to boutique.....
Find and book small independent hotels with character in Spain

Andalucia & Murcia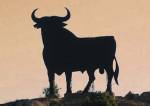 It has often been said that Mediterranean Spain is one long ribbon development, stretching from the French border to the straits of Gibraltar. And to a large extent this is true. Unfettered and in places excessive development has ravaged mile upon mile of a once beautiful coast, and today the attractive parts of Spanish Mediterranean coastline are often hard to find. There are still a few unspoilt parts along this coast waiting for those who travel with a map and a guidebook.
But go a few kilometres inland, and in most places it is a different story. Outside the areas of intensive agriculture - industrial scale citrus groves and kilometres of plastic hothouses turning out hydroponic tomatoes and other vegetables 365 days a year, there are many areas of outstanding beauty, mountains and old cities. Inland Andalucia is particularly beautiful - a province rich with a fine historic and natural heritage.
► Click here to discover real Spain: travel, tourism and Spanish life
Click here to discover
real Spain: travel, tourism and Spanish life
The
i

H

i SPAIN independent hotel guide
lists small hotels with character, hotels and other guest accommodation offering a quiet and relaxing environment to travellers. In Spain, the iHi guide includes a variety of friendly and authentically Spanish hotels ranging from small "hostales" - generally offering great value for money - to luxury boutique hotels, including some specifically ecofriendly or green hotels.
Secure booking
i

H

i
works in partnership with
Hotels.com
(part of Expedia) and also with
Booking.com
in order to offer online booking in English at best Internet rates. However some hotels listed in this directory do not use booking sites, and must be booked directly with the hotel by email or telephone.
Online booking generally requires a credit card in order to secure a reservation; generally speaking, payment will not be debited in advance of your stay, but made directly to the hotel on departure or on arrival.
By clicking for more information on a hotel, you will be taken either to the hotel's own website, or to its page on an online booking portal, where you can book directly online in English or many other languages. While online booking portals guarantee the best online rates for hotel booking, many small independent hotels have a policy of fixed room rates that will be the same however the booking is made.
i

H

i
is a travel information website and not a travel agency. Information is provided by hotels and online booking sites in good faith, and iHi is not involved in any transaction or reservation conducted between third parties. However as an affiliate iHi may receive a small commission on bookings made through an online booking site; this commission ha no effect on the price charged to the visitor.
For more information on booking procedures,
click here
Spanish hotel prices

.

iHi only lists hotels offering good value for money; and comparing Spain to France or the UK, this can mean

very

good value.

Plenty of good quality small hotels in Spain offer double rooms for less than

60€

a night (see blue markers), notably off-season. And this may well include breakfast.

Good "midscale" three-star hotels can often be had for between

80 €

and

120 €

a night; and many upscale or luxury hotels (pink markers) even offer rooms for little over 100 € a night, depending on season and demand.

Rates are higher in Madrid, Barcelona, and other tourist hotspots.
List a hotel with i

H

i
Recommend a good and calm independent hotel or guest house in France, Spain, Italy or the UK.
If you run or have stayed in a small independent hotel that you think ought to be in this directory, contact iHi with details. Send your email to admin "at" independent-hotels.info
Maximum size: 40 rooms, or slightly more in urban locations. Given the structure of the hotel industry in Spain, and the lack of truly independent character hotels in a number of historic city centres, the iHi Guide for Spain includes some hotels that belong to small chains specialising in distinctive urban hotels .
Photo top of page by Limbyungjei
Pixabay licence