►

Petits hotels en région PACA
Small independent hotels
in the
Provence Alps Riviera region
Covid-19 info
France is back open for business again
but the virus has

not

gone away
. It could still come back. There is no such thing as zero-risk. The risks are, nonetheless, mathematically smaller in smaller hotels, with less rooms and less guests, than they are in big hotels. Besides, independent establishments, particularly those that are family-run, have a huge interest in making sure they remain virus-free, as their very survival could depend on it. Many of the small hotels listed on
i

H

i
are in small towns and villages, or even out in the back of beyond, where the virus never showed up even at the height of the pandemic.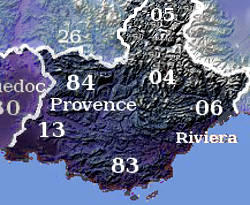 i

H

i
-
I

ndependent-

h

otels.

i

nfo


the independent hotel directory
.
A seriously selective directory of nice quiet hotels with character. The
i

H

i France independent hotel guide
lists small independent hotels with character, that offer a relaxing environment and good value for money.
iHi welcomes
suggestions
from travellers and hotel owners.
►
Click any hotel link for details, photos, location map, prices and booking
Symbols and price key: see below if viewing on a small screen


The Provence heartland
covers the following departments (listed west to east):
84
Vaucluse
(Avignon)
13
Bouches du Rhône
(Marseille, Aix, Arles )
04 Alpes de Haute Provence (Digne)
05
Hautes Alpes
(Gap, Briancon)
Vaucluse
€€€

Villeneuve les Avignon (84 - Vaucluse)
Hotel La Magnaneraie. **** Top rated four-star hotel, with 32 rooms,located in a villa standing in its own grounds, in Villeneuve les Avignon, across the Rhone just opposite the historic centre of Avignon. Pool. Not strictly independent, but part of a small independent chain of 9 hotels, this hotel is affiliated to Best Western. An ideal base from which to explore the area around Avignon and inland Provence.

Fontaine de Vaucluse ( 84 Vaucluse)


*** The hôtel du Poète is an intimate small hotel, with wonderful gardens, an outdoor pool and hot tub. A haven of peace 20 km east of Avignon, and just a short walk from the village of Fontaine de Vaucluse. This is a clean comfortable hotel with friendly and attentive staff, that gets top reviews for location and atmosphere. Fontaine de Vaucluse is famous as the home, for seven years, of the Renaissance poet Petrarch (the "poète" in the hotel name).
Bouches du Rhône
Southern and Provençal Alps
Sisteron (04 Alpes de Haute Provence)


The hôtel Les Chênes is located just outside Sisteron. It offers a range of single, double and triple bedrooms, an outdoor swimming pool (seasonal), free car parking and a restaurant


Saint Bonnet en C (05 Hautes Alpes)


The Hotel la Crémaillère lies a few hundred yards from the N85 Grenoble-Marseille highway, north of Gap. Excellent reviews. Hotel in la rural setting with large gardens. 23 spacious and comfortable rooms, lounge, restaurant, well situated for outdoor activities all year round.

La Grave (05 Hautes Alpes) -

Ecrins National Park
The Châlets de la Meije *** are a small complex of modern chalets, at the edge of les Ecrins national park: magnificent setting with spectacular views towards the la Meije glacier.
Swimming pools, spa, and a friendly welcome. Restaurants close by in the village. Telepherique in easy walking distances; a lovely calm mountain location in summer.
The French Riviera
covers the following departments (listed west to east):
84
Var
(Toulon)
06
Alpes Maritimes
(The Riviera, Nice, Cannes, Menton)
Further north : see
French Alps
Var - western Riviera
Alpes-Maritimes - the French Riviera and inland
►
Gites in Provence and the Riviera
►
Return to iHi France home page
Symbols and price KEY
€
- Not expensive : good value for money.
€€€
Cheapest rooms generally at least 150 € per night. . Not for travellers looking for budget accommodation.
►
Hotels with no price marker are in between.
Rates may vary according to season.
Other symbols
Hotel with swimming pool.
Hotel by the sea.
Hotel in a rural location.
Environment-friendly green hotel -
hôtel vert
-
i

H

i
-
I

ndependent-

h

otels.

i

nfo
Small hotels with character
Nice small hotels in the south of France.
This page lists a choice of small quiet independent hotels in the South of France - from budget hotels to boutique hotels, and especially hotels offering good value for money. It should be noted, nevertheless, that for upmarket hotels on the French Riviera, good value never means cheap ! For the best deals, try the shoulder months of may and June, or September and October. These are the best months in the south of France, generally sunny and warm, but with less tourists than in the busiest holiday months.
French hotels and the stars ....
Hotel star ranking in France is still partly an amenity-based system rather than a quality based system. A hotel with all the required amenities can qualify for more stars, even when the services are quite basic. Conversely, a bijou hotel that does not get enough amenity points as required for a given star level will find it hard to qualify for the star ranking. This means that while the French hotel star ranking system does by and large reflect quality, it is not always the case, and it is quite possible to find some really good two-star hotels, and some fairly tawdry three star ones.
There are even some well established ** hotels - including at least one in this directory - that prefer to do without some of the stars that they would qualify for, because more stars entail higher taxes and greater obligations that may not necessarily be offset by greater income..
Booking your hotel
By clicking for more information on a hotel, you will be taken either to the hotel's own website, or to its page on an online booking portal, where you can book directly online in English. For this purpose,
iHi
works in partnership with leading booking portals
Hotels.com
and
Booking.com
While online booking portals guarantee the best online rates for hotel booking, many small independent hotels have a policy of fixed room rates that will be the same however the booking is made.
iHi is a travel information website and not a travel agency, and does not gather any personal information from visitors. Information about accommodation is provided by hotels and online booking sites in good faith, and iHi is not involved in any transaction or reservation conducted between third parties. However as an affiliate partner iHi may receive a small commission on bookings made through an online booking site; this commission has no effect on the price charged to the visitor.
Hotels in other regions


Tap the map or return to index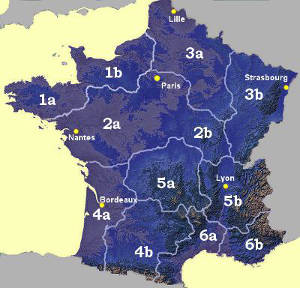 >
Inscrire un hôtel indépendant à iHi :
Pour une inscription gratuite à l'annuaire des hôtels indépendants, voir la page inscriptions. Ne soumettre que des établissements indépendants, bénéficiant d'un cadre calme et agréable. L'annuaire iHi - France accepte des établissements indépendants appartenant à des chaînes d'indépendants, comme Logis de France.