The

i

H

i

INDEPENDENT HOTEL DIRECTORY -

2023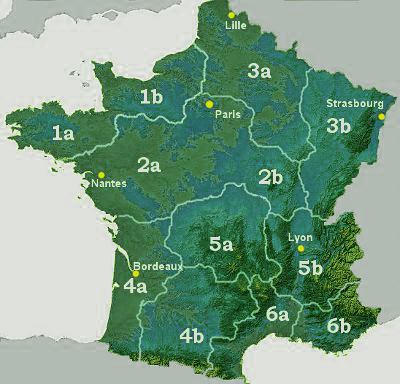 Small hotels with an officially recognised eco-label, or a sustainable tourism policy
Covid-19 info
France is back open for business again
but the virus has

not

gone away
. It could still come back. Hotels, large and small, are bound by strict sanitation rules to prevent a resurgence, but there is no such thing as zero-risk. The risks are, nonetheless, mathematically smaller in smaller hotels, with less rooms and less guests, than they are in big hotels. Besides, independent establishments, particularly those that are family-run, have a huge interest in making sure they remain virus-free, as their very survival could depend on it. Many of the small hotels listed on
i

H

i
are in small towns and villages, or even out in the back of beyond, where the virus never showed up even at the height of the pandemic.
Area 1 - Brittany - Normandy
Area 2 - Paris - Loire - Burgundy
.
Area 3 - North and east France
.
► Click for regional index:
Lots more small hotels in France
Area 4 - Southwest France
Poitou-Charentes -

Lussac les Chateaux (86 Vienne)


The Hotel les Orangeries - ***

EU eco-label.


In the Vienne valley 40 km southeast of Poitiers, this was the first French hotel to obtain the EU Ecolabel. It has 15 rooms, and a restaurant awarded three stars by the SRA - Sustainable Restaurant Association. It offers menus using local and organic produce. Gardens, pool.

Aquitaine -

Cambo les Bains (64-Pyrénées atlantiques)


The Hostellerie du parc - **

€

French Green

key

label
20 kilometers inland from Biarritz, Cambo is a small genteel spa-town. This is a friendly family-run hotel with 11 rooms and a restaurant solely for guests. Gardens.

Aquitaine - Sorges

(24

Dordogne

) :
Logis Auberge de la Truffe ***

EU eco-label.

-


Located in the world's truffles capital, this small attractive three star hotel has 23 rooms. Its restuarant offers superb cuisine, in the best Perigord style. There is a garden, a sauna and pool.

Aquitaine - near Mussidan

(24

Dordogne

) :
Natur' Hotel **

€

EU eco-label.


Modern motel-style hotel, rooms opening out directly onto the gardens. Clean and functional, and good value for money. Disabled access.

Aquitaine - Saint Cricq Chalosse

(

40 Landes

)
Hôtel la Petite Couronne

EU eco-label.

-


A small hotel with 10 clean spacious rooms, a recent construction built of wood, standing in its own grounds in a rural location. Dutch owners. Outdoor pool, restaurants nearby. The hotel is located near Orthez, an hour from the coast and 40 minutes from the Pyrenees. Higly recommended.
Area 5 - Central southern France & Alps
Area 6 - Mediterranean areas
Languedoc - Argeles sur Mer (66 Pyrénées Orientales)


Hôtel Centre Plage **
French Green

key

and

EU eco-labels.
A strong environmental commitment at this simple 38 room hotel located in central Argelès about fifty yards from the beach. Most rooms offer sea views view or views to the mountains behind.

Languedoc - Belesta (66 Pyrénées Orientales)


Riberach winery hotel ****
In a village 20 km inland from Permignan, this is a modern 'design' hotel above a winery; the whole complex was renovated in 2008-2011 to run on geothermal and solar energy: the pool is replenished from rainwater. The restaurant serves local and other wines. 18 rooms, terrace, private garden.

Languedoc -

Béziers, (34 Hérault)
Hotel des Poètes. **

€

French Green

key

label
A small hotel just 200 metres from the train station, and looking out over the Plateau des Poètes park, Bedrooms are decorated with simple but good taste. The whole of the old city is within easy walking distance.

Provence - Bédoin

near

Carpentras (84 Vaucluse)


Hotel La Garance ** French Green

key

label
Two star hotel in a converted farmhouse in the Provence countryside; outdoor pool, gardens, en-suite rooms. The property is situated amidst vineyards and olive groves. Breakfast with organic produce. Electric bike rentals.
Provence - La Palaud (Alpes de Haute Provence (04)
The Hôtel des Gorges du Verdon ***
French Green

key

and

EU eco-labels.


Sited on a superb hilltop location close to the gorges du Verdon (the deepest canyon in Europe), this is a modern hotel with restaurant. Ourdoor swimming pool

Provence - Lorgues (83 - Var)


Le Chateau de Berne

€€€

****

EU eco-label.


This is an upscale chateau-hotel in the middle of 1000 acres of vineyards and mediterranean pine forest. 30 km inland from the coast near Sainte Maxime and Fréjus. Pool, restaurants.
► Click for regional index:
Lots more small hotels in France
Free hotel listings with iHi - strictly for independent hotels

Recommend a good and calm independent hotel in France, Spain, Italy or the UK. For eco-friendly hotels, iHi currently only offers a specific "green hotels" section for France
If you run or have stayed in an environment friendly hotel that you think ought to be in this directory, contact iHi with details.



Maximum size

: 40 rooms. iHi lists only independent establishments or hotels belonging to very small independent chains. Membership of a voluntary chain or independent hotels, such as Logis de France or Inter Hotels, is no problem.


Hôteliers: Inscrire un hôtel "vert" indépendant à iHi :

Consultez nos conditions d'inscription

Ne soumettre que des établissements indépendants, bénéficiant d'un cadre calme et agréable.
Pour être inscrit aux pages hotels écologiques, votre établissement doit être soit agrée par un label d'écotourisme reconnu, soit pouvoir démontrer avoir mis en place des mesures écologiques en matière de consommables, énergies renouvelables, et/ou restauration biologique.
Price KEY

Note: hotel prices in and around Paris are higher than in other regions
€
- Affordable hotels, budget hotels : good value for money. Generally under 100 € for basic double room.
€€€
In Paris area, rooms generally over 200 € per night. Not for travellers on a low budget.
►
Hotels with no price marker are in between.
Rates may vary according to season.
P
Free car parking on site.
Most hotels on this page have been awarded the official European Union eco-lable, or a French environmental quality label, notably La Clef Verte or the green key. Others have clearly indicated a commitment to good environmental practices.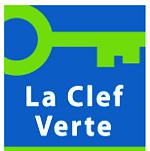 French Green Key label
Small eco-friendly hotels in France.
European Ecolabel
Hotels and sustainable tourism.
Many small hotels have - or claim to have - a green environmental policy, but only a very small proportion of them have actually signed up to one of the official labels - for which there is always a cost involved. For this part of its small hotels directory,
i

H

i
has sought out a selection of small
independent
hotels that have obtained an official eco label or have taken clear steps to minimise their environmental impact. These include notably the use of environment-friendly "green" products, use of renewable energy sources, and or organic or locally-sourced products in their restaurant.
Green and selective
i

H

i
does not automatically list hotels just because they have a green label; modern chain hotels and hotels with poor visitor reviews will not be listed, however many green or organic certifications they may have. Consequently, some hotels listed on other green accommodation websites have not been accepted on
i

H

i
.
This listing is not complete; more hotels are being added as they are discovered.
Going further:
Guide to the regions of France