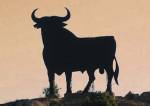 Mediterranean Spain


It has often been said that Mediterranean Spain is one long ribbon development, stretching from the French border to the straits of Gibraltar. And to a large extent this is true. Unfettered "urbanizacion" has ravaged mile upon mile of a once beautiful coast, and today the attractive parts of Spanish Mediterranean coastline are often hard to find. There are still a few unspoilt parts along this coast waiting for those who travel with a map and a guidebook.
But go a few kilometres inland, and in most places it is a different story. Outside the areas of intensive agriculture - industrial scale citrus groves and kilometres of plastic hothouses turning out hydroponic tomatoes and other vegetables 365 days a year, there are many areas of outstanding beauty, mountains and old cities. Inland Andalucia is particularly beautiful - a province rich with a fine historic and natural heritage.


►

Click here to discover real Spain: travel, tourism and Spanish life




Small hotels in Mediterranean SPAIN
España - provinces méditerranéennes
The i

H

i SPAIN independent hotel guide lists small hotels with character, hotels and other guest accommodation offering a quiet and relaxing environment to travellers. In Spain, the iHi guide includes a variety of hotels ranging from small "hostales" to rather luxurious boutique hotels, including some specifically ecofriendly or green hotels.
iHi welcomes suggestions from travellers and hotel owners.

Mediterranean coastal provinces

of Spain from Catalonia to Andalucia

Click any hotel name for details and booking at the best rate: hotel information will open in a new window


Small hotels in Andalucia

a) Coastal Andalucia

€

Salobrena, Costa Tropical

(south of Granada)
The ** Hostal Jayma lies in the heart of old Salobrena, among narrow streets of white houses. It's the Spanish coast as it ought to be, i.e. Spanish. The hotels is small, simple, cheap, clean and friendly, and gets excellent reviews from people who have stayed there. The Jayma is what the Spanish call a "hostal", which just means a simple no-frills hotel, with simple no-frills prices.

Near Tarifa, Andalucia

( at the southern tip of Spain)


€

The La Torre hotel ** is about 10 km north of Tarifa, the most southerly point in Europe, and lies just a few yards from lovely sandy beaches in this rare unspoilt part of the Spanish coast. A simple old fashioned Spanish hotel, clean and friendly and with good food. The hotel is also close to the Los Alcornocales Natural Park.

Arcos de la Frontera

, near Jerez, Andalucia
The La Hacienda el Santiscal is a converted fifteenth century manor with 12 rooms, between Jerez and the Sierra de Grazalema natural park. The hotel has the European ECEAT label for Ecological and Agricultural Tourism. Its restaurant serves local and home-produced produce. An authentic Spanish hacienda.

Vejer de la Frontera

, Andalucia
The Hotel la Casa del Califa is a charming intimate hotel in the heart of the mediaeval quarter of this old Andalusian "ciudad blanco" or white town, half way between Cadiz and Algeciras. The hotel boasts a terrace with wonderful views.

Tolox - 20 km inland from Malaga


TheHotel Cerro de Hijar *** stands in a hilltop location in the Sierra de la Nieves natural park, a designated UNESCO biosphere reserve. 18 rooms, pool, restaurant. Eco-friendly hotel offering local food and vegetarian dishes Andalucia Natural parks green label.

b) Inland Andalucia

Cazorla, Andalucia


Hotel Guadalquivir ** Excellent value in this spotlessly clean family-run hotel in Cazorla. Well off the beaten track, Cazorla and nearby la Iruela are gems, old Andalucian towns clinging to the slopes of the Sierra de Cazorla behind - a large nature reserve. Cazorla is also famous for its olive oil, reputedly among the best in Spain.

Granada, Andalucia


Hotel Puerta de la Granadas *** ; Great location on the small street leading up to the Alhambra from the Plaza Nueva. Can arrange Alhambra visit tickets even when they are sold out on Internet. Good base for exploring old Granada, the Albaycin and the Alhambra. Staff friendly and helpful, rooms clean and neat, but some are a bit small

€

Granada, Andalucia


Hotel Almona ** ; If you want a cheap hotel in a reasonably quiet location in central Granada, this is a good choice. A fairly basic simple two star hotel that is fairly well reviewed. No frills, no restaurant, but plenty of places to eat close by. An easy base from which to explore Granada on foot.

€

Grazalema, Andalucia


Hotel Puerta de la Villa **** ; a four-star hotel at two star prices, in the centre of Grazalema, a delightful "pueblo blanco" or white village 20 km from Ronda, in the heart of the Sierra de Grazalema Natural Park. This small town is well off the beaten track, and a great spot from which to explore the spectacular scenery and the wildlife of the surrounding area.




Symbols and price KEY -

Légende



€

- Not expensive : good value for money.

Pas cher / bon rapport qualité prix

€€€

Rooms generally over 100 € per night.

Chambres doubles dépassant habituellement les 100 € par nuit

. Not for travellers looking for budget accommodation.

►

Hotels with no price marker are in between.

Les hôtels sans marqueur prix sont entre les deux

Rates may vary according to season.

Other symbols

Autres symboles :

Hotel with swimming pool.

Hôtel avec piscine

Hotel in a rural location.

Cadre rural calme


Environment-friendly green hotel -

hôtel vert

-




Small hotels in

Valencia and Murcia, central Mediterranean coast and Balearics

Benissa, Costa Blanca - Valencia


Hotel La Madrugada *** This hotel is the opposite of most hotels along the Costa Blanca. Though located between Denia and Benidorm, it seems a world away from the tower blocks of the resorts. With seven rooms and one suite, this is a stylish villa in the hills, with pool, tennis court and views to the sea, a quiet out-of-the-way hotel for a relaxing break. AP7 motorway exit 63.

Ebro delta - near Amposta, Valencia


Hotel L'Algadir del Delta *** ;
Eco-friendly hotel (European eco-label) located in a small village in the Ebro delta nature reserve. A modern family-run hotel with ten rooms, and a restaurant serving local produce and local specialities. Bicycle hire, picnic service. Easy access to the unspoilt beaches of the Delta (there are no big hotels in the Natural park area).
Parque Natural Sierra Espuña, Murcia,
Bajo el Cejo - Guest House Just an hour inland from the seaside at Mazarron, this three star guest house is located in the heart of a regional park. The buildings have been lovingly and painstakingly renovated to provide a great base for hiking, mountain biking, or enjoying the wild scenery or the pool. Excellent reviews except from people who don't like steep tracks.

Sierra Espuña near TotanaMurcia




€

The Monastery of Santa Eulalia is a quality hotel in a former XVIth century monastery in the Sierra Espuña park. The historic and typically Spanish buildings have been converted into a refined modern hotel, with swimming pool, fitness centre, restaurant and air-conditioning. Free wifi and free parking. Excellent base for exploring the Sierra Espuña park on foot, by car or on bicycle.

Small hotels in Catalonia, including Pyrenees and Costa Brava

Montseny, near Barcelona,


€€€

La Husa Sant Bernat *** lies in the Montseny National Park, in the hills north of Barcelona, and is an oasis of peace and calm compared to the city. Friendly staff, good food, and wonderful views that get mentioned in many reviews. 10 miles north of AP7 motorway exit 11. The 3 star rating does not do this place justice, though the three-star prices represent excellent value for money.



Free listings
Recommend
a good and calm independent hotel or guest house in France, Spain, Italy or the UK.
If you run or have
stayed in
a small independent hotel that you think ought to be in this directory, contact
i

H

i
with details. Send your email to hotels "at" independent-hotels.info
Maximum size: 40 rooms, or slightly more in urban locations. Given the structure of the hotel industry in Spain, and the lack of truly independent character hotels in a number of historic city centres, the
i

H

i
Guide for Spain includes some hotels that belong to small chains specialising in distinctive urban hotels .
If you run a hotel and would like to submit it for approval by iHi, send us an email giving details. We will send you further information.
i

H

i
privileges small quiet hotels in a peaceful environment.