i
H
i - Independent-
H
otels.info
The i
H
i INDEPENDENT HOTEL DIRECTORY
Small hotels in FRANCE
(Mobile site - For full-screen home page :

►

click here )

From budget hotels to boutique hotels – even château hotels – enjoy the real France, discover a careully selected choice of small hotels in France with character and a friendly welcome.
Select hotels by region
Tap the map or choose from the regional list below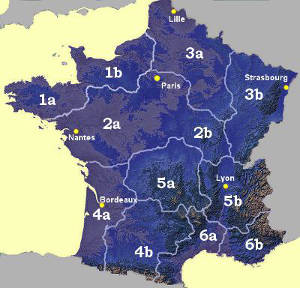 A totally independent selection of good small hotels throughout France
A carefully chosen
independent

customer-led selection of attractive small hotels in France
This is not just a directory of "boutique hotels" - in the meaning of small, chic and expensive establishments. The iHi selection covers a broad range of small hotels, from excellent good value boutique hotels to simple unpretentious hotels, where you can get a double room for under 50 € a night.
Many - indeed perhaps most - of the small French hotels listed with iHi are family-run establishments ; and when it's the hotel owner who welcomes guests to his own hotel, he - or she - will normally do it well, and ensure that guests enjoy their stay. Running a small hotel is a way of life; it's personal; and this is part of the reason why independent small hotels are a diffrerent experience from larger and often faceless chain hotels, run by managers and staff who ultimately are just employees doing a job.
The directory includes hotels with swimming pools and saunas, even libraries; and others without any such luxuries. Most of the small hotels chosen for listing with iHi have restaurants, some do not. Some have been chosen for their environmental commitment. But all are hotels with character that are well recommended by guests.
Contact - email ihi "at" independent-hotels.info