►

Petits hotels en Bourgogne
i

H

i

- Independent-hotels.info -

Burgundy
Covid-19 info
France is back open for business again
but the virus has

not

gone away
. It could still come back. Hotels, large and small, are bound by strict sanitation rules to prevent a resurgence, but there is no such thing as zero-risk. The risks are, nonetheless, mathematically smaller in smaller hotels, with less rooms and less guests, than they are in big hotels. Besides, independent establishments, particularly those that are family-run, have a huge interest in making sure they remain virus-free, as their very survival could depend on it. Many of the small hotels listed on
i

H

i
are in small towns and villages, or even out in the back of beyond, where the virus never showed up even at the height of the pandemic.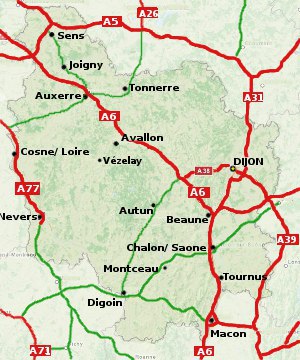 This page of iHi independent hotels directory presents a selection of small hotels in Burgundy - hotels with character, offering a warm welcome and a pleasant stay. Often family hotels, these establishments are local businesses that are part of the economic fabric of their region.
Hotel rates are liable to be cheaper outside peak holiday periods and holiday weekends : but the hotels selected are reasonably priced for what they offer.
Local info :
Tourist guide to Burgundy
Dijon city guide
►

Hotels in Burgundy

Click for neighbouring regions



Booking information
To facilitate online booking,
iHi
works in partnership with major and reputed booking portals offering a price-match guarantee. However some hotels listed in this directory must be booked directly with the hotel by email or telephone or their own direct online booking facilities.
The major booking portals such as Booking.com and Hotels.com offer secure online booking. A credit card is required to secure a booking, but you will not normally be charged until you check out of the hotel. Generally speaking, bookings can be cancelle