►

iHi en français

iHi
is

I

ndependent-

h

otels.

i

nfo

A directory of small friendly hotels for discerning independent travellers. Hotels with character for all budgets, from best bargain low-cost hotels, to good value quality boutique hotels.
Does any online hotel booking site offer guaranteed lowest rates, lower than the others?
There is a simple answer to this question, and it is
"no"

.

It would really be great if there were one website on the Internet where travellers could go, in order to find all the cheapest rates for all hotel bookings at whatever time. Unfortunately, and whatever claims certain websites may make, that website does not exist. And never will

I've spent some time recently checking out a whole lot of potential hotel bookings in Europe, using different methods including direct booking, online booking agencies (such as

Booking.com

, or

Hotels.com

and others), and comparison sites, which claim to compare the offers made by all of the above; and the answer has to be that there is no single way of getting the best deals all the time from any single method.

Very often, most if not all best price searches for a given hotel will show exactly the same rates from several sources, then some higher rates for the same room on the same dates, through other methods. Occasionally, one of the methods - and it can be the hotel's own website or an online booking agency - will turn up a marginally better price; but this is rare. And when one online site is offering a room at a price slightly lower than the others, one has to ask why? Where's the catch? See below....
The
dangers

of Price comparison sites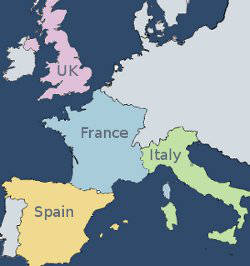 If you are planning a trip, have hours of time to spare, and want to make sure you find the lowest possible rate for all your hotel bookings in several different hotels, you can probably manage to do so. You can book each hotel using a different method, and get yourself hopelessly confused by different bookings with different terms using different methods.
But let's face it; most of us are not going to spend five frustrating hours on the Internet to be able to say, at the end of it, "I think I've saved about ten dollars or ten euros overall and got the best rates for every hotel." Most of us will prefer to find one or two sites, and use them for all our bookings.
Often, the first stop will be a
price-comparison site
like Trivago or Kayak. But be warned, the prices quoted on price-comparison sites are
not always transparent
, and
may also differ from the price that you actually get quoted
once you've bothered to follow your proposed booking through to the actual reservation site. As an example, a price quotation site I am looking at as I write this article shows a price of "$ 114" for a given night, available through booking.com: but when I click through to
Booking.com
, I see different prices (and a wider choice of rooms and deals).
In addition, price-comparison sites
do NOT
necessarily show all the deals on offer from all hotel reservation sites, and more importantly, prices compared are not necessarily comparable. Indeed, the process of designating the cheapest offer
can be highly misleading
. Clicking the apparent best offer available on price comparison sites for certain bookings we wanted to check, we even found cases where one website was getting promoted as a better rate than others, because the price quoted
did not include VAT (sales tax)
, whereas every other price listed
did include VAT
, as is the norm in Europe, where retails sales prices are always quoted with VAT included - unlike in North America. In addition, for hotels in France, for instance, some prices will be quoted inclusive of "tourist tax" (taxe de séjour), others will not
Other searches showed up cases where the price quoted as a best deal on the Price comparison website simply
did not exist
once you clicked through to the website that was supposed to be offering it. Presumably the idea is just to confuse the customer, and hope that the customer makes a booking anyway, either not noticing the difference, or else imagining that it is the best rate possible.
Finally – and this is perhaps the worst side of price comparison sites – for many hotels they do not provide all the offers available for a given booking on a given date, and sometimes the rates offered do not cover the same service. We came across cases where, by simply looking elsewhere, we found better rates than any quoted on the price comparison site we were using as a reference; and other cases where a marginally cheaper rate offered on one site was actually a "pay now no change no cancellation" rate, whereas other sites were offereing, for just a few euros more, a "pay later no deposit fully refundable" option.
And let's be honest: price comparison sites are taking a commission on the sale, and so are the booking sites they send you through to – meaning that between them they are charging the hotel a hefty commission on the sale. Not surprising therefore that for the cheapest rooms at least, some hotels set aside their smallest and least attractive rooms for people who book this way.
Booking through an online booking site
Sites like
Booking.com
, or
Hotels.com
all claim to offer the best rates possible, and guarantee to reimburse the difference if you can find a lower rate. Not surprising therefore that in the majority of cases, they will all offer exactly the same rates. When their rates are different, it's often because one site has followed up on a special offer, and others have not; or alternatively because one site is still showing rates that are no longer available because all the rooms at that price have now been booked. It's
most unlikely
to be because one online booking site has access to rooms at a cheaper rate than others.
Evidently, if one online booking site could offer lower prices across the board than other sites, that would be common knowledge, and the others would eventually be forced out of the market. But that is not the case. Each of the many online hotel booking sites will occasionally offer better rates than the others for a specific hotel on a specific date. Even hotel booking sites, like supermarkets, can use the sales tactics of "loss leaders" or "cost price sales", special discounted items to make the customer think that their site is cheaper than the others. But behind every amazing bargain, there'll be - unannounced of course - other offers on which they will have slapped an extra mark-up.
Booking direct
Most of the time, hotels offering direct online booking will post the same rates as the online travel agencies. Often, it is part of their contract with the online booking sites that they, the hotel, cannot undercut the rates offered by the online booking sites. This is notably the case with independent hotels.
On the other hand, research has shown that groups such as IHG (that's Intercontinental Hotels Group, who run among others the Holiday Inn hotels) or Accor (Ibis, Novotel, Mercure, F1 etc.) sometimes have special low rates that undercut the lowest rates available on
Booking.com
, or
Hotels.com
; but this is by no means always the case, not by a long chalk. When they do exist these special low rates tend only to apply to their cheapest bargain-basement offers, and come with strings attached. Unless your aim, as a customer, is to get absolutely the cheapest room avaialble, then it probably makes no difference whether you book directly or through an online booking site. Additionally, if your aim is to get the lowest rate possible, then you will in fact often do better to choose a cheaper hotel, rather than the cheapest room in the hotel you are looking at. Individual hotel sites will not usually give you any way of checking out the local competition; online booking sites will do so. So will the corporate websites of the big chains – but only for alternatives provided by their own chain.
Conclusion
So to the question;
where can I go to always get the best deals on hotels bookings
? the answer has to be that there is no one-stop solution. Each of the online hotel booking methods has its bargains and its pitfalls, especially where booking with internationally branded hotel chains is concerned. "Special low rates" and "unbeatable bargains" are marketing tools, and each bargain hides something that is less of a bargain. The "lowest available rate" is used to lure the potential customer onto the website; once the consumer has started a booking process, then the website often tries to push him or her away from the bargain offer by pointing out its disadvantages (no refunds, no change of date, no cancellation, no breakfast, small room, noisy room), and suggesting more attractive and safer (flexible and fully refundable) alternatives. Obviously, these are more expensive options, and often well above the price of the bargain deal that originally attracted him to the hotel's booking page or booking site in the first place. But that's marketing.
Paul Mercier
============================
Travellers: Recommend
a good and calm independent hotel in France, Spain, Italy or the UK.
If you run or have
stayed in
a small independent hotel that you think ought to be in this directory, contact
iHi
with details.
iHi is a website specialising in small friendly hotels in a quiet environment, offering good value to travellers. Good value hotels are not necessarily cheap hotels; they are hotels where prices are not above average for hotels of their category.
Maximum size:
40 rooms - slightly larger for city hotels.
No chains. Only independent establishments.
Affiliation to a referral chain (Logis de France, Inter Hotels) is no problem.
To submit a hotel
to iHi, use the
form